So you're here to be all snoopy and see what the Bobbino and I did this weekend? Fine. You dragged it out of me.
Saturday...
We visited my dad for an early father's day. He is in a nursing home at the old, old age of 60 (gasp! I know!) because of a brainstem stroke that caused him to lose most of his motor function. He has come a lonnnng way from not being able to talk or walk and having a feeding tube to where he is today.
There's quite a few lessons I've learned from that whole experience, but you are here to read how fascinating my weekend was so I will get on with it!
I met up with my newlywed bestie and we went to visit one of our high school friends who just had her first baby! Stupid me didn't take a single picture! She was just precious. Our friend told us the horrifying side of child birth. She had her girl all-natural!
eeek!
I can't even imagine! But what a blessing! (That I'm not ready for... I will stick to my furkids)
Then we went out to celebrate one of our closest friends turning 30! We ate some Japanese & sushi and got our bowl on. And we ended it with some blizzards from DQ, yum!
birthday girl + me
love these girls!
ah-mazing hair night!
She didn't want to do anything too wild to celebrate her
DIRTY THIRTY
, but the non-drinker of the group didn't complain (yeah that's me). My dirty thirty is coming up in October & I'm wondering how I'm going to feel about it. I plan on doing something special on the blog around that time so you better stick around!
Sunday...
The word LAZY doesn't even begin to describe what me & Bobby were on Sunday. We slept in, went to get something to eat just because we didn't want to cook, then came back & laid in bed some more! But lemme tell you about this restaurant...
The place was called
SOUTHERN FIXIN' BUFFET
. I mean, I live in Nowhere, Alabama. What did you expect? I took a picture of these geese outside the front of the building.. health code violation?
it was raining too, blah
We seriously ate some of the WORST mashed potatoes ever in that place. How do you even screw up mashed potatoes?! Some of the food was edible, but we were just hoping we didn't end up with food poisoning.
Then I made B watch the Miss USA pageant. I don't know why we watched it. I didn't hear that many complaints from Bobby's end no matter what he says. But there were more ribs during that show that in a BBQ competition!
Miss Alabama
Yup. That is all.
Did you watch the Miss USA pageant? What should I do for my DIRTY THIRTY?
Linking up with Sami & Mariely today. And if you haven't entered our giveaway, then what the hell are you waiting for?!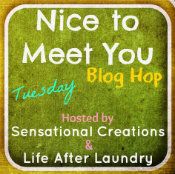 a Rafflecopter giveaway